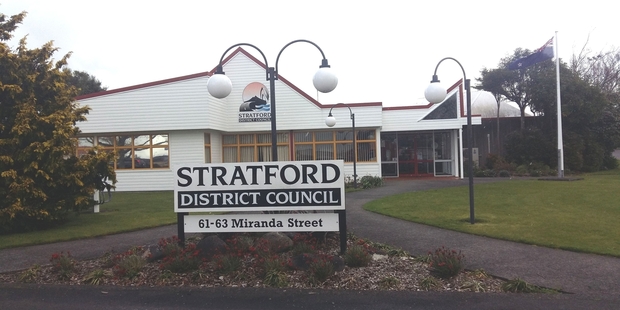 Is Stratford satisfied or simply disengaged?
Only 12 per cent of the 3735 customer satisfaction surveys sent out by Stratford District Council were returned this year, which, while a slight increase on last year, still means only 459 ratepayers took the opportunity to give council some feedback.
Mark Weidenbohm, director of corporate services, says generally people only fill out the surveys if they have something they want to complain about.
"Which actually makes the final ratings very impressive."
In one part of the survey, residents were asked if they felt Stratford was an attractive, safe and healthy place to live. The response was positive, with 96 per cent rating it as attractive, 98 per cent saying it was safe and 96 per cent saying Stratford offered a healthy lifestyle.
He says other questions then asked the respondents to rate the service or activity on a scale of one to 10, with one being 'poor' and 10 being 'excellent'.
These answers were then collated to give overall scores for each section, with most achieving similar final scores to last year.
"There are some variations of course," says Mark. "Some areas have gone up by 0.5 or so, and others have dropped by about the same amount, but the overall level of satisfaction is very high."
One of the areas to suffer a drop in satisfaction was roading, scoring 5.74 compared to 6.30 last year.
"When we look at the comments submitted by the respondents in this area, we see that much of the stated dissatisfaction is actually about the State Highways, which aren't under council authority or control."
Refuse and recycling scored higher this year than last, which could be attributed to the change in contractor and the increase in recycling collection, he says.
The library was another winner, with Mark speculating this is in part due to anticipation of the revamped and upgraded library which officially opens this week.
"It helps us with our performance targets for the annual report and also gives council officers direction from the community.
"The comments are all read and collated and it is these, along with the ratings, which highlight areas of concern to our community as well as telling us what we are doing well."