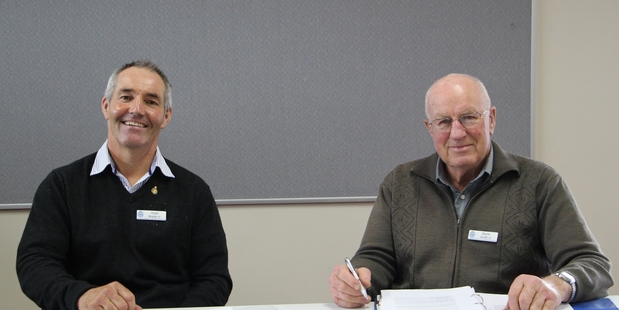 Newly appointed Justice of the Peace Grant Boyde joins veteran JP Barrie Smith, in manning the JP service desk in Stratford.
The service desk operates every Thursday and Barrie says they have a good number of people visiting on any given day, wanting a variety of jobs done, from witnessing signatures to certifying documents.
Grant and Barrie are pictured here at their temporary desk in the Stratford War Memorial Hall, used while the Stratford library was closed during the relocation.
They, and the other JPs who all take a turn in manning the service desk, will be back in their permanent location at the newly redeveloped library from tomorrow.
The JP Service desk operates from 10am to 12.30pm every Thursday.