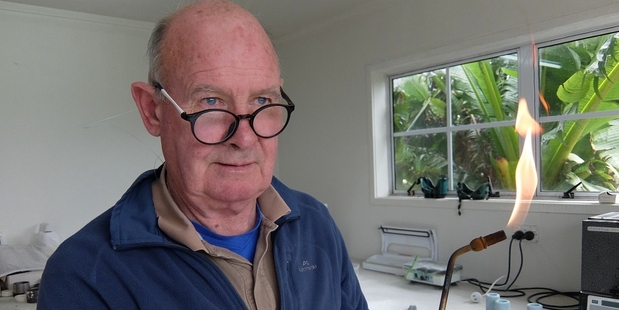 The Oakura Arts Trail, which is on the weekends of October 29 and 30 and November 5 and 6, will have two exhibitions to mark the start of the successful trail.
The first is a complimentary exhibition at Tasman Toyota Showroom, 585 Devon St East, from 5.30pm to 7pm on Wednesday, October 19. This will be for one night only and is a taste of what's to come with the trail.
The arts trail's official opening will be at Korver Molloy Gallery at Tataraimaika on Wednesday, October 26 and this will be a sample of all the artists who are in the trail. This exhibition will be open for the two weekends of the trail from 10am to 4pm.
The Oakura Arts Trail was originally established in 2003 by a group of artists who wanted to share with the public their diverse talents as a group. Over the years many artists have left and others have arrived to take their place. The group lost its focus but in 2013 was reformed, and now has a growing versatile arts community.
The arts trail weekends have been timed to coincide with the Taranaki Powerco Garden Festival, but most of the artists are willing to open their studios at other times during the year. The idea of the trail is to see where they live and how they work, and for the general public to talk to the artists in their home studios.
Artists involved in the Oakura Arts Trail are Kris White, Richard Landers, Deborah Hoare, Fay Looney, Linda McFetridge, Margaret Scott, Amanda Crehan, Lisa Dennis, Rob Wright, Suzanne Bloch-Jorgensen, Susan Imhasley, Brenda Cash, Steve Molloy and Anna Korver.
For more information about workshops and where the artists are situated go to the website www.oakuraartstrail.co.nz.