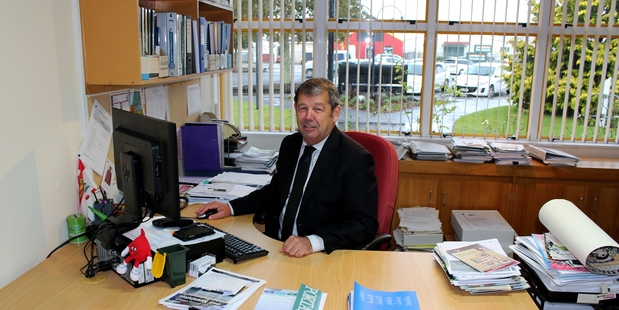 Mayor Neil Volzke says he is delighted with the decision last week to extend the report back date for the Local Government Act 2002 Amendment Bill (No 2).
"I welcome the decision of the Minister of Local Government Hon Peseta Sam Lotu-Iiga to extend the report back date to March next year."
The mayor has previously called the Bill "amalgamation by stealth" when talking to the Stratford Press, saying some of the proposed changes contained in the bill would undermine local democracy.
Stratford District Council made one of the nearly 200 submissions to be received on the Bill and the mayor made a verbal submission by teleconference.
The Minister of Local Government has asked the Select Committee to extend the report back date to "enable more rigorous analysis of submissions and more constructive dialogue with the local government sector".
"This confirms the many issues raised during the parliamentary select committee process were genuine," mayor Volzke says.
"The extension to the report date shows the government is listening to our concerns. The extensions means the committee will now have time to consult properly," he says.
"They can now work through the issues councils around the country have strongly objected to, including the back-door way of forcing amalgamations, that the legislation in its present form would have facilitated."
Of the nearly 200 submissions received on the Bill, many contained details which need to be worked through with officials, said Mr Lotu-Iiga.
"It is imperative that steps are put in place to ensure core infrastructure including water, sewerage and roads across New Zealand are well managed. Failures of infrastructure and service are unacceptable to New Zealanders.
"I acknowledge some of the concerns raised by local government. Solutions need to be found that promote local democracy, while ensuring better quality services and better value for ratepayers."
Mr Lotu-Iiga says further discussions will now take place with the local government sector to explore options and solutions.
"The extension is a victory of democracy, especially for the little guys and the smaller councils, who were going to be shafted by some of the proposals contained in the Bill," mayor Volzke says.
He doesn't doubt the Bill will go ahead eventually but hopefully with changes made to it, to allow for some of the concerns raised to be addressed.
"Local Government will continue to advocate for us and we will continue to express our views throughout the next stage."