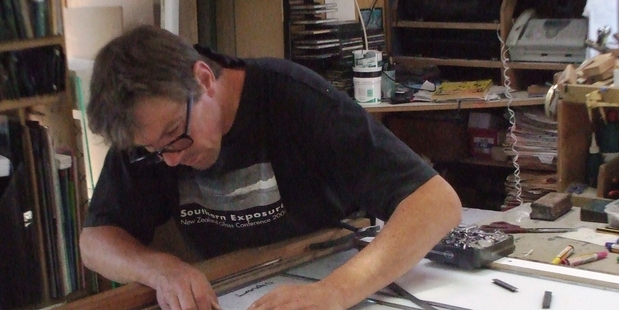 The Oakura Arts Trail will be held again this year on two weekends, and the artists are working hard to make this another successful event.
Last year there were more than 2500 visitors, and because this event coincides with the Powerco Taranaki Garden spectacular there are always many visitors from out of the region.
The trail provides a balance of types of art to view, with sculptures, glass art, pottery, jewellery, printmaking, felting and painting. Many of the artists demonstrate techniques or are working while visitors pass through their studios. As a point of difference this year the organisers are targeting adult participation in the arts, encouraging visitors to have a hands on experience during the open weekends.
Richard Landers is well known for his stained glass but it is his contemporary glass sculpture that he has won awards with. This is a difficult craft and you can try glass cutting just to see how challenging this is. Others will let you try your hand at painting, drawing and pottery. This experience of visiting an artist in their work environment leaves a lasting impression on people, who return to buy work, join a workshop or bring other visitors to see the art
There will be workshops running during the trail. Susan Imhasly has a felting workshop, the Felted Vessel. Margaret Scott has two workshops called Art Tasters which will be a fun introduction to painting with wine and nibbles. Fay Looney has a photography workshop and Kris White a workshop for children. For booking for workshops and more information contact the artists or visit the website www.oakuraartstrail.co.nz
The Oakura Arts Trail is on the weekend of October 29 and 30 and November 5 and 6. Look out for the large yellow and blue flags which will help to guide you to the studios. Opening hours are from 10am to 4pm.