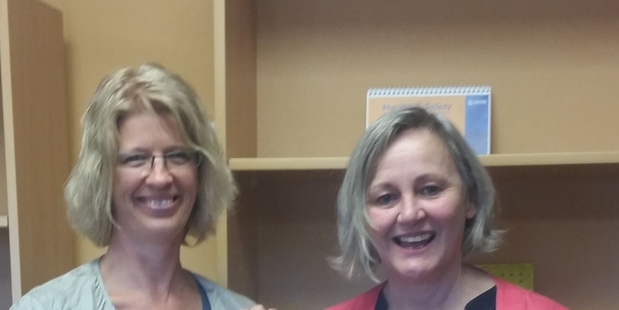 The Department of Corrections has recognised the outstanding work of the Problem Gambling Foundation in the New Plymouth/Taranaki area by awarding local health promoter and counsellor Sandi Cummings with a Community Work Partnership award.
Presented by Corrections' Whanganui/Taranaki District Manager Coralea Easther, Sandi received her award for the work she and the Foundation have been providing to community-based offenders under the management of New Plymouth Community Corrections.
For the last two years Sandi has delivered an intervention programme weekly to between four and eight offenders in a group setting.
"Sandi's style of working with offenders is engaging, positive and respectful, while allowing offenders to be involved in the discussions and maintaining the image they want to present to the group," says Coralea.
The programme aims to educate and raise awareness around gambling addiction, general addiction and risk-taking.
Participants are also informed about what support is available for them and their family members.
"The programme is a tested and proven intervention that has had a positive influence on offenders in terms of their choices and risk of reoffending," says Coralea.
Problem Gambling Foundation spokesperson Andree Froude says recognition such as this is very satisfying.
"We are very proud of Sandi's achievement and of the work she has been doing with Corrections in the Taranaki area. It is a privilege to be able to work with Corrections and achieve such successful outcomes for offenders."
Outcomes included self referrals, education, and referring offenders for other interventions they may not have had an opportunity to do.