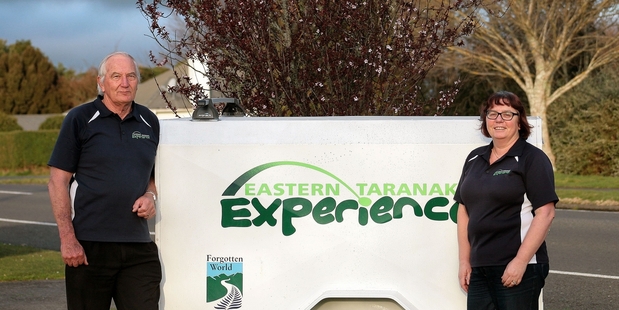 Taking people along the Forgotten World Highway has led to an unforgettable 15 years of business for Carol Digby, owner operator of Eastern Taranaki Experience.
"People often call it the Unforgettable Highway after one of our trips," says Dave Digby, Carol's partner in marriage and business.
When Carol started the company 15 years ago, she took a group of trampers from the North Island on a four-day trip taking in a range of sights including Whangamomona and Aotuhia Station.
Since then, she has taken more than 300 groups on a range of tramping and cycling trips all around her beloved Eastern Taranaki.
I love the area, and I love introducing other people to it.
Her passion for the land is possibly one of the driving reasons behind the company's success through the years.
"We both love tramping ourselves, and happily spend our free time doing exactly what we do in our work time," she says.
It was while on a tramping trip that Carol came up with the idea behind Eastern Taranaki Experience.
"I realised there was no 'boutique style' tramping trips on offer around Taranaki, which struck me as ridiculous. Our area has so much to offer tourists, why wouldn't people want to enjoy the luxury of being shown around by experienced local guides?"
Local knowledge, says Dave, is key.
We aren't just leading them down a track or up a hill. We are taking them on a journey through history, culture, myths and legends. We are able to not just tell them the two facts you might read in a guidebook, but the other 25 facts that are local lore.
Dave says when they first meet a group, they soon work out what their specific interests are.
"We may have someone who is interested in farming, or a history buff. Once we know what they want from the trip, we can tailor the stories and history we tell them to suit those interests."
Through the years, the couple have adapted and extended their business to meet the ever-changing needs of their clients.
"A few years ago we noticed cycling had become the new tramping, so we started offering cycling tours as well. We also offered mix and match, so people could have one day of tramping and one day of cycling. We also became agents for the railcart business, Forgotten World Adventures, and have been with them since they first began operating."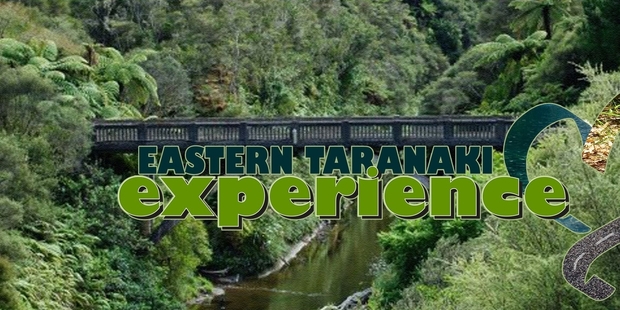 They also bought the old Stratford Convent in 2008, after it had been on the market for just two hours.
"We wanted to be able to offer our clients a more personal level of accommodation than just sending them to stay in motels around the area," says Carol. "Many travellers, especially older ladies, prefer this type of accommodation as it means they aren't stuck in a motel room in a strange town on their own."
Dave and Carol say they feel very fortunate to be able to spend their days doing what they love.
"There's a real sense of job satisfaction every day," says Dave.
"It's meeting the people, getting to know them and then getting to introduce them to the beauty of Eastern Taranaki that makes it so great," says Carol. Asked to pick their own favourite spots, they don't hesitate. Mount Damper Falls is a must see.
Everyone can see the mountain, and even get to it easily enough, but the falls, you have to make the effort and it is certainly worth it.
To celebrate 15 years, the couple have a new logo designed by Paul Nickson of Studio88.
"The new logo really encapsulates everything we are about, and we are looking forward to the next 15 years of introducing even more people to the wonders and magic."