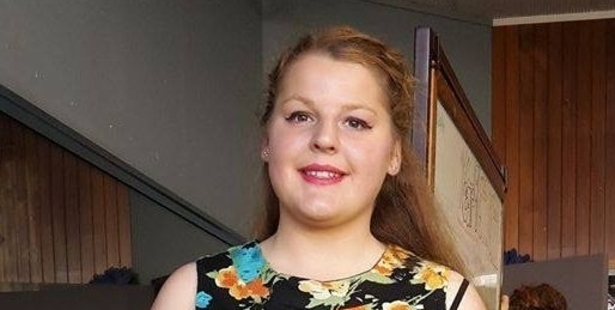 "I bear a charmed life."
This quote from Shakespeare's famous play Macbeth is one Estella Van Der Lee feels she can relate to after being selected to attend the National Shakespeare Schools Production later this month.
Estella says she was shocked and excited to win the individual performance section of the 25th annual regional Shakespeare Globe Centre Sheilah Winn Shakespeare Festival in Stratford earlier this year. But now with the trip only a week away, Estella's nerves are setting in.
Estella will be travelling to Dunedin to take part in a performance of the Shakespearean tragedy with some of the country's young rising stars.
We spend the week working with professional directors before taking part in three public performances. I am nervous but really excited about what I can learn.
Estella says she has always had a passion for performing arts, studying everything from singing, dance and musical theatre at the Diann Jeffares Theatre Dance School in Stratford.
"Performing arts is a huge part of my life. I love getting on stage and being able to take on a new persona."
The Stratford High School student is one of only 48 aspiring performers in New Zealand to be chosen for the 10-day programme. Of these, 24 will be selected to travel to London to study at the Globe Theatre next year.
"I would love to be selected for the trip to London. It would be an experience of a lifetime."
Estella says it has taken a lot of preparation to get herself ready for the trip. The year 12 student appealed to a range of local groups to help fund her trip to Dunedin and is grateful to everyone who has made a contribution including Stratford Rotary, Stratford Lions, Stratford High School, K Alison, Dr Gerard Radich and Diann Jeffares.
Estella says she has also been busy preparing an opening piece to perform on arrival.
"I have chosen to recite a monologue from the performance we did in the Sheilah Winn competition, The Taming of the Shrew. I am nervous about performing in front of so many other talented students but I am eager to learn from them."