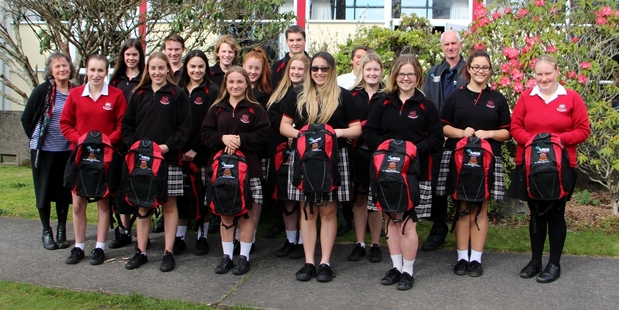 Stratford High School French students are headed off the beaten track next week to experience village life in New Caledonia during the school holidays.
The biennial exchange gives the French students the opportunity to be in a French-speaking environment, says trip manager, HOD French teacher, Margaret Bullen. For months the group has been hard at work fundraising, and earlier this month Ballance Agri-Nutrients made a significant donation towards the group.
Margaret says Ballance Agri-Nutrients have shown huge support to the students' fundraising efforts and have sponsored a significant amount of the trip along with the donation of school bags for the all the students.
Pictured is a representative of Ballance Agri Nutrients with the Stratford High School students who are preparing to head off to New Caledonia.