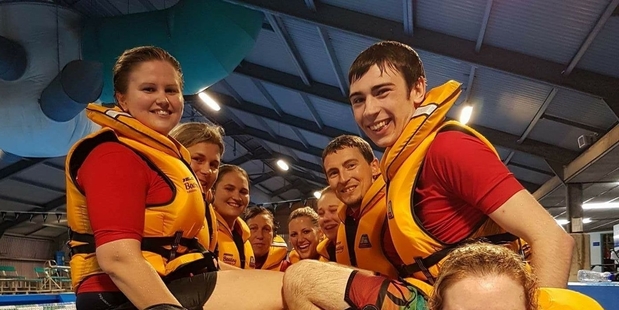 "We want to educate children about the dangers of water, without scaring them," says Andrea Matthews, of the new water education programme on offer to schools at the Stratford TSB Pool.
Andrea, manager of the pool, says St Joseph's School Stratford approached them about adapting their school swimming programme.
"The current curriculum had a focus on learning to swim, which is valuable for the younger students but left the senior students with little to learn."
Andrea says the new programme focuses on safety in all kinds of water as well, including how to correctly put on a life jacket, how to react in an emergency and what kinds of emergency items are needed when heading out to sea. Also, for the senior students there will be junior lifeguard training, including how to safely rescue someone from a pool.
The new programme is being structured to align with a Coastguard New Zealand programme, which means once pupils complete the course they will be presented with a certificate of completion.
"Coastguard have been a huge supporter of us developing the new programme. They went out and found us the funding to get all the equipment we need and have provided the training for all the staff."
Staff training was completed in Stratford on Friday night, with the team from Hawera's PowerCo Aquatic Centre also joining in. Andrea says she has choose to align with the Coastguard courses as she believes it opens students up to opportunities for further education and career development through Coastguard New Zealand.
St Joseph's School will be beginning the new programme in term four and Andrea encourages other schools to consider integrating the one-hour Coastguard course into their school's swimming lessons.
"We can tailor the programme for each school's needs for their regular swimming lessons or we can provide the programme as part of a school camp."