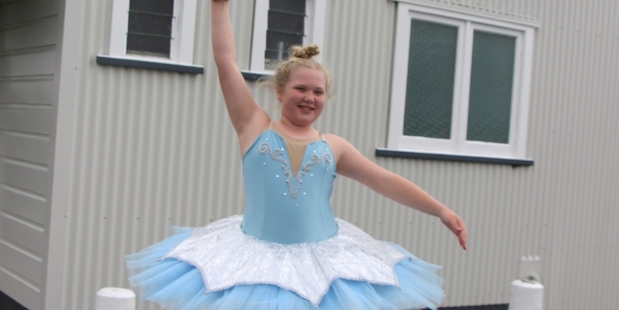 There will be plenty of tutus in Toko this Saturday, as students from the Diann Jeffares Theatre Dance School take to the stage at Toko Hall for a performance.
Diann, who owns and runs the Stratford based Theatre Dance School, says the students put on a performance once a year around September.
"They have plenty of other things on as it gets closer to Christmas, so this is a good time, and it gives them all the opportunity to show friends and family what they have been working on over the year.
The performance is purely for fun, says Diann, and all are welcome to come and watch.
"It's not just ballet, there is plenty of variety so there will be something to appeal to everyone. We have some musical theatre being performed, as well as some lovely classical ballet numbers and some toe-tapping modern jazz."
While many of the performers are of the younger generation, there will also be some line dancing performed by a talented and enthusiastic group from a more mature vintage.
Diann says regardless of age, all the performers have a few things in common.
"They all love what they are doing and have been working hard getting ready for the show."
Bringing the show to Toko gives the performers the chance to reach a new audience, says Diann.
"Plus the hall is absolutely lovely and the stage is great. It will be a pleasure to bring this show to Toko and we hope people come along and enjoy the afternoon."
"We Love to Dance" Diann Jeffares Theatre Dance School. Saturday, September 17. Toko Hall, 1pm. Adults $10, children $5.