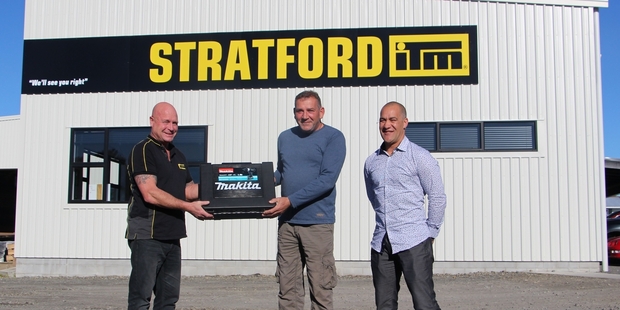 The donation of a cordless drill made one caretaker's day, thanks to a generous donation by Stratford ITM.
Mike and Kym Henry, owner operators of Stratford ITM, donated the power tool which was worth over $300 to Ngaere School earlier this month.
Board of trustees chairman Brendon Haami says the donation will be of huge use to the school as caretaker Bill Mason has a big job ahead of him fixing up parts of the roof at the school.
Brendon adds, "We are so grateful to Mike and Kym for their generosity and encourage our school family to support Stratford ITM."
Mike says he is happy to support the school.
"Ngaere is a great school.
"My children went there as did many of the children of our employees so I am happy to give them a helping hand," Mike says.