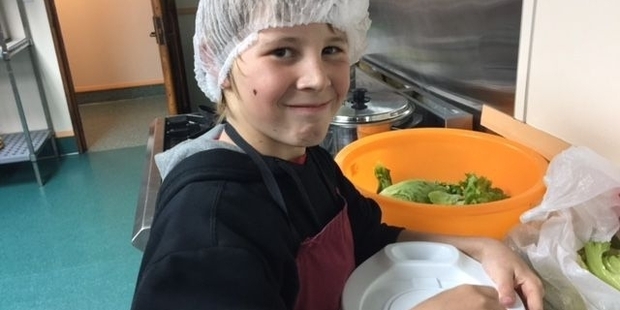 Koby Willis (pictured) got getting stuck into the preparation work for the Daffodil Day luncheon last week.
Koby and his big brother Jono Erwood, from the Big Brothers Big Sisters programme, did their bit for the national fundraiser last week by lending a hand to the Stratford Daffodil Day committee as they put together their annual luncheon.
Jono says Brenda Buchanan, case manager for Big Brothers Big Sisters Stratford branch, had seen the pair baking up a storm one afternoon and suggested they put their skills to work in the kitchen for Daffodil Day.
"Koby and I had a great time. He was very eager to help out and worked incredibly hard for almost three hours in the kitchen," says Jono.