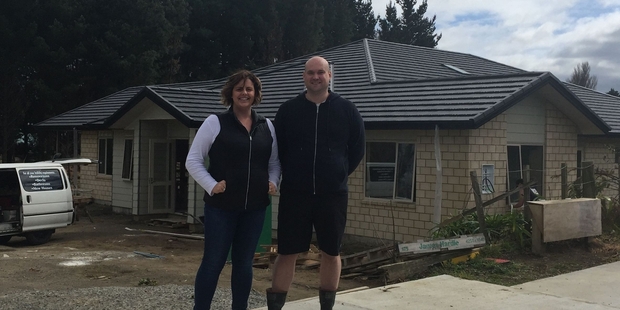 'No age is too young to be discovering the wonder of the natural world' is one of the key philosophies for Eltham's newest early childhood centre Nature's Nest.
Mel Ogle says it has been a dream of hers for 13 years to open her own early childhood centre and says she can't wait to open the doors of Nature's Nest in late October.
Mel and her husband Colin are based in Eltham and say they decided to start the business there as they could see a need for it in the community.
"With three big factories and plenty of local businesses, we wanted to offer families in the area a local option for their children," says Mel.
The Nature's Nest philosophy has been developed around "the grass roots of what children need to grow and develop", says Mel, who has been working in the industry for 17 years.
She says the centre will be incorporating their natural surroundings into their programme, with daily explorations with the children in the 'wilderness'.
There are huge developmental and well-being advantages with children learning in the outdoors.
Mel adds that Nature's Nest will also be using all natural resources that encourage the use of the children's imagination in an unrushed environment.
Parents will also have the option for their children to be provided with cooked meals at lunchtime, with vegetables and herbs grown by the children in the centre's garden.
Nature's Nest will cater for children from as young as 4 months old right through to school age, with separated areas for the babies and over 2-year-olds.
Mel says having had children herself, she knows how hard it is for parents to go back to work and leave their children in care.
"We want to create a loving and nurturing environment, that is stress-free for both the children and the parents," she says.
Mel adds that Nature's Nest will be the only centre in the area that will be open 6am-6pm, to cater for families with parents on shift work.
While building work is still under way, Colin says the pair are thrilled with a number of families who have been interested in the centre.
Keep an eye on the Stratford Press for information on when Nature's Nest will be hosting an open day in late October.
Nature's Nest is taking enrolments now, phone (06) 764 7006 or search their page on Facebook.