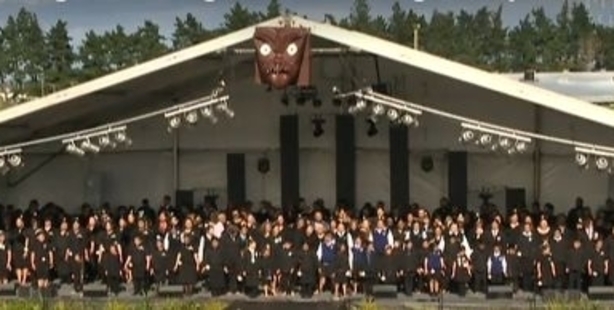 The 10th anniversary of the coronation of the Māori King Tuheitia Paki was celebrated this August with iwi from all around the country gathering at Trangawaewae Marae, Ngruawhia.
Members of Nga Tapuwae ki Ahitahi, a Stratford based cultural group, were among those present for the koroneihana (coronation) commemorations.
The week-long event included a number of forums covering topics from politics to kapa haka, sports to kawe mate but a highlight for members of Nga Tapuwae ki Ahitahi was performing before the king.
Senior women from around Taranaki had been invited to lead karanga as Tuheitia arrived.
In the weeks leading up to the koroneihana commemorations, practices were held in Hawera and Waitara to ensure the Taranaki contingent could put on a great performance on the day.
More than 250 people from Taranaki adorned with the white raukura stood on the stage performing for their king at the event.