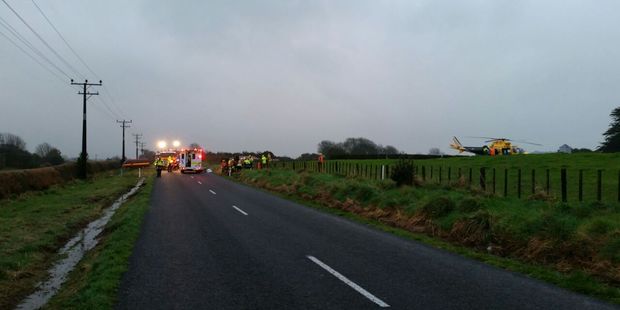 A person was trapped in their vehicle for more than two hours on Monday night, after their car rolled on to its roof following a head on collision with another car.
The Taranaki Rescue Helicopter attended the scene along with fire, police and ambulance crews.
The accident took place on Manaia Road, near Hollard Gardens and a police spokesperson says two people were taken to hospital.
The Police Serious Crash Unit from Palmerston North have traveled to the scene and are investigating.