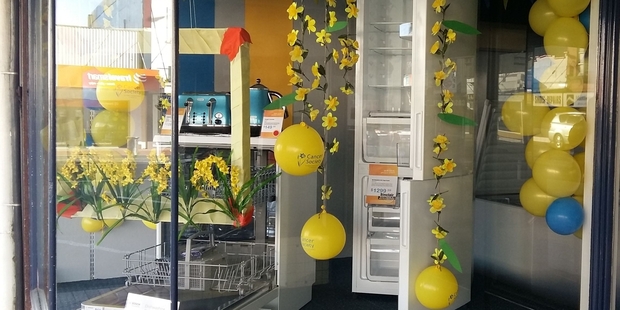 The results are in, and the winners of the Daffodil Day window competition have been announced.
The competition was judged by Meg Rodel and Jan Mason, both representing the Cancer Centre Taranaki, with Lauren Darrah and Margaret Dalziel on behalf of the Stratford Business Association who are giving each of the three winners a morning tea shout.
Lauren says the standard of window displays was fantastic and the judges had a hard time selecting the winners.
She says a total of 11 businesses entered the competition. Jan says she was thrilled to see so many businesses get involved, giving the time and resources to creating their displays.
The overall winner was Stratford Optometrists which impressed the judges with the way they included their product (sunglasses) in the display.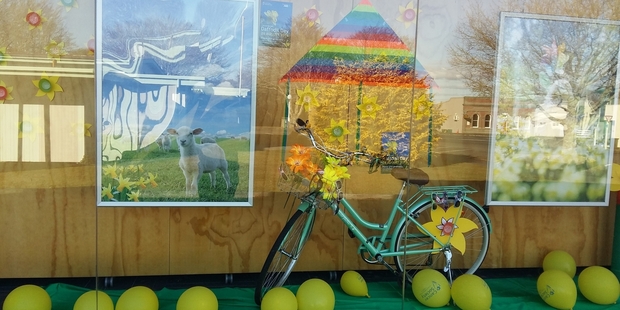 It was the use of colour that led to Sinclair Refrigeration and Electrical being awarded second place, with judges commenting on how well the window stood out on the main street.
A highly commended award was given to the window display at Dads and Lads, which made flowerpots as part of their display.
Maryann Rest Home and Hospital won the rest home category, with judges commenting they had put a lot of effort into it and they were particularly pleased to hear residents had been involved in making the daffodils.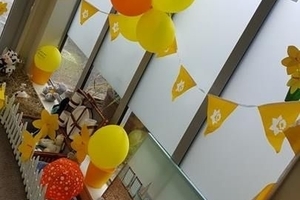 The Stratford Daffodil Day committee were also delighted with the entries this year, says Raewyn Rooney, chair of the committee.
"It really is lovely to see how many businesses get involved in showing their support and it is great to see so many bright and colourful window displays in town in the lead-up to Daffodil Day."