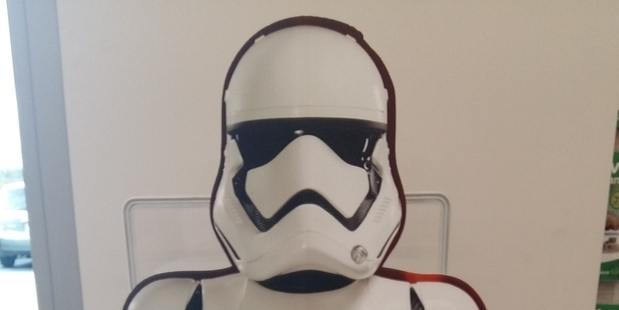 If you have a young padawan or a jedi in your home, then chances are you already know all about the promotion currently running at Countdown Stratford, and Countdown stores nationwide.
Cosmic Shells are being given away with every $20 spend in store offering collectors the chance to fill a collector's album (available for sale in store) which also comes with a game board and instructions.
Stratford store manager Raylee Sattler says the collectibles have been popular.
"Not just the cosmic shells, but the merchandise we have for sale as well in the same theme.
"We ran out of the Star Wars mugs early on and had to get some from another store to give away with this Stratford Press competition."
Raylee and her fantastic team have given us a prize package to give away which includes a cardboard cutout stormtrooper plus some other merchandise and lots of cosmic shells, while another reader will win a copy of the movie The Force Awakens on DVD, along with a cosmic shell collector album, lots of cosmic shells and other merchandise.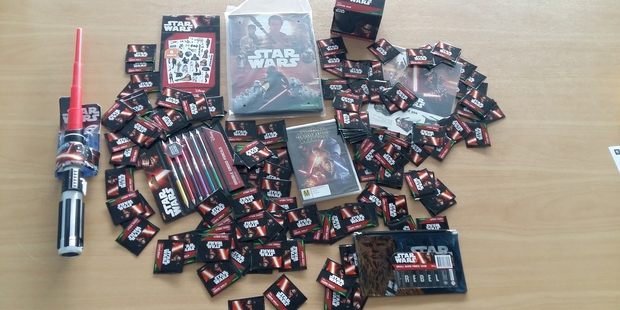 To enter the draw, simply email editor@stratfordpress.co.nz with "starwars" in the subject line and include your name and contact phone number in the email.
Alternatively call us on 06 765 5471 and leave your details. One entry per email only please.
The competition closes at noon, Wednesday, September 7 and the winners will be called that afternoon.