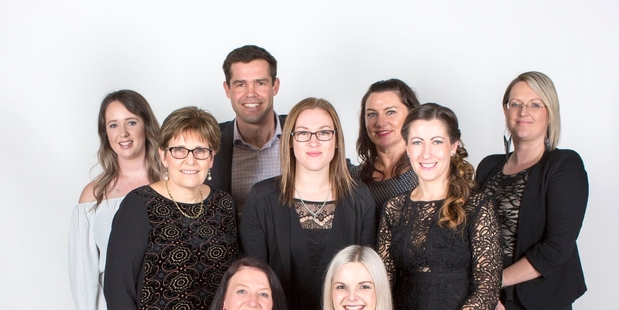 "Recognition must go to the often unsung heroes, the doctors, nurses and resthome staff."
Owner-operator of Mackays Unichem Pharmacy Nathan Smith was quick to praise others as he went on stage with fellow owner-operator Marilyn Walsh, to receive the Best Service Business Retail Award at the Stratford Press Romeos on Saturday night.
Nathan said he spent his working days "surrounded by beautiful women," and the team at Mackays Unichem Pharmacy were all equally responsible for the great result on the night.
All official photos from the Stratford Press Romeos are available online
Category sponsor Heather Lucas, the Mediaworks Radio Taranaki general manager, presented the award and said it was great to see so many businesses nominated.
"It is awesome to see the Stratford community celebrating a job well done."
Marilyn says she was thrilled to hear their name read out as winners.
"The team works hard and it is nice to have the recognition and realise people do notice what we are doing."
She and Nathan also thanked the sponsors of the night.
"Without them we wouldn't have the awards."

BEST SERVICE BUSINESS RETAIL:
Stratford Paper Plus - Finalist.
Moss, Rocard and Smith Chemist - Finalist
Illusion Day Spa - Finalist
Junk in the Trunk - Runner Up
Mackays Unichem Pharmacy - Winner