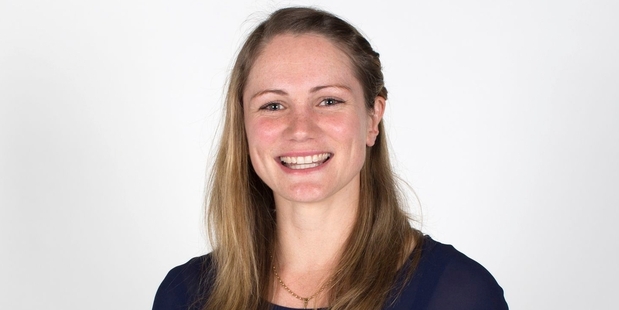 Holly Andrewes of Stratford Veterinary Centre says she aims to provide the best service to her clients, whether they be two legged or four.
Holly was acknowledged for this service at the Stratford Press Romeo Awards as she received Best Service Person Rural, which was sponsored by McDonald Real Estate.
"It was a surprise to be nominated, so to win was a real shock."
Holly has been with Taranaki Veterinary Centre for three years after moving to the district from Kerikeri.
"Stratford is a great community to be a part of."
Holly says one of the benefits of her job is meeting so many people in the Stratford community.
"I am lucky with my job. Because we cover such a wide area, I get the opportunity to meet and work with great people and animals."
Holly adds that the team at the Stratford branch of the Taranaki Veterinary Centre also make going to work much easier.
"I am part of a great team, we all work to a high standard and strive to provide excellent service. Everyone here works so hard, all their support makes my job easier."
All official photos from the Stratford Press Romeos are available online
BEST SERVICE PERSON RURAL:
Carl Hinton (Fieldtorque Taranaki LTD) - Finalist
Chris Askew (Cooks Honda) - Finalist
Paula Hinton (Fieldtorque Taranaki LTD) - Finalist
Geoff Hart (RD1) - Runner-up
Holly Andrewes (Taranaki Veterinary Centre) - Winner