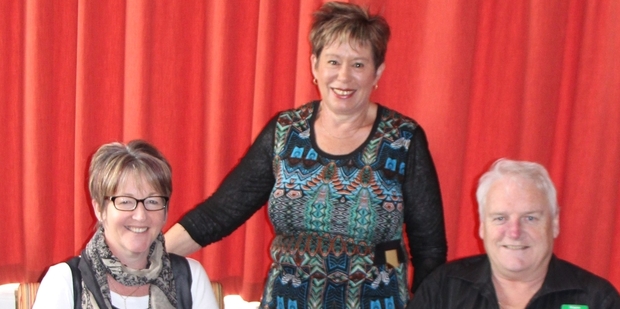 When the new lounge at Marire Home and Hospital was recently opened, it was apparent a few new chairs would finish it off nicely, says domestic services supervisor at Marire, Jo Russ.
"We were keen on getting some new chairs for our residents and were looking for help with the purchase."
Raewyn McDonald, Stratford Lions secretary, says AgeCare Central board member Mike Walsh asked if the Lions could help.
"We felt it was certainly something we would be happy to help with. The Stratford Lions Club has had a long association with Marire so we were more than happy to be able to fund two chairs for their new lounge."
Resthome co-ordinator Wayne Reed says the chairs don't just look nice.
"They were chosen specially.
"They sit high which helps some of our elderly residents in getting on and off them, plus they are covered in a water resistant fabric so they are easy to keep clean," he says.
Jo says the chairs look fantastic in the new lounge area and have been well received by residents.
"Everyone appreciates the generosity of the Stratford Lions Club in donating us the funds for these two chairs.
"It is really nice to have the room feel homely and relaxing, with these great fit for purpose chairs now part of it."