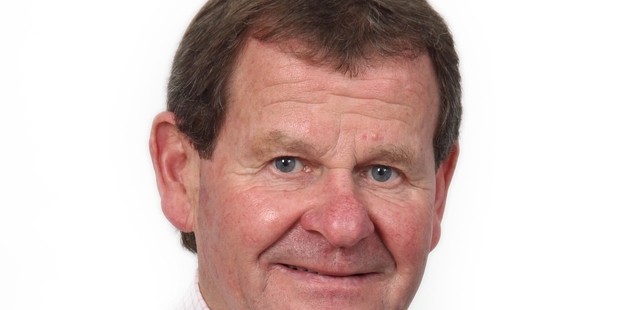 Ravensdown has announced a profit before tax and rebate figure of $62 million for continuing businesses in the year ending May 31, 2016 ($46m in 2015).
After making progress in each of the past three years and by focusing on fundamentals, the farmer-owned co-operative is in a position to pay a total annual rebate of $41 per tonne on purchased products.
Shareholders have already received $21 cash per tonne of this total rebate by way of an interim rebate payment in June. By the time the remainder of the total rebate is distributed, a fully paid-up shareholder who bought 100 tonnes of fertiliser will be better off by $4100. This equates to more than $44m returned back to the rural economy.
"We outperformed the sector in terms of superior rebate in addition to passing on value in the form of technical advice, product quality and leading with price reductions throughout the year," says Ravensdown chairman John Henderson.
"This great result stems from year-on-year progress on a variety of fronts.
The question for farmers right now is: 'who's got the business model, strategy, people and momentum that are most likely to deliver better value in the year that we are now in'?"
Operating cashflow was $106m. Equity was further improved via retained earnings with equity ratios now at 84 per cent before rebate (75 per cent after rebate) and the co-operative was net debt-free in 2015-16. This compares to 2012 when the equity ratio stood at 41 per cent and the company owed $355m.
Mike Davey, regional manager at Ravensdown, is proud that the fertiliser co-operative was able to deliver an outstanding performance when many companies in the agsector are struggling. "The $41 per tonne rebate was very well received by farmers in Taranaki," says Mike. "I've had plenty of calls saying good on you Ravensdown and great to see you going well."
But, he says, it's not just the rebate. "Ravensdown led general price reductions four times over the past year and capped the superphosphate price prior to last Christmas so our dry stock farmers could take advantage of our low prices."
For urea and superphosphate, price initiatives in 2015-16 were worth more than $60m on an annualised basis for New Zealand farming.
"In the current year, we're in a very strong position with a winning strategy, motivated team, efficient operations, quality products and investment in infrastructure like the New Plymouth store." Editorial supplied by Ravensdown