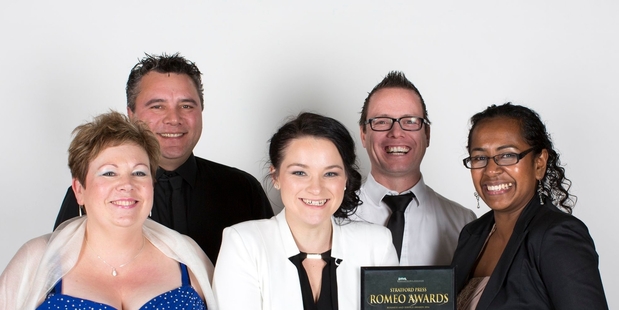 Countdown Stratford store manager Raylee Sattler says she and the team were excited to have been named runners up in the Best Presented Business category at this year's Stratford Press Romeo Awards.
"Obviously it is a new purpose-built building, but we also put a lot of work into making sure it is always clean, tidy, accessible to all and welcoming to walk into. This award justifies that effort."
The team also focus on giving back to the community, says Raylee.
"Being nominated for this award makes us feel like the community supports us as much as we support them."
One focus for the store is on accessibility.
"We want everyone to be able to come to our store and use it easily, so we make sure our aisles are uncluttered and the entrance way easy to access and inviting."
Raylee says she and her colleagues enjoyed the awards evening.
"It has been great to come out and celebrate business in Stratford. Thanks to the Stratford Business Association for organising and hosting the night. It is certainly something we want to be a part of."
All official photos from the Stratford Press Romeos are available online