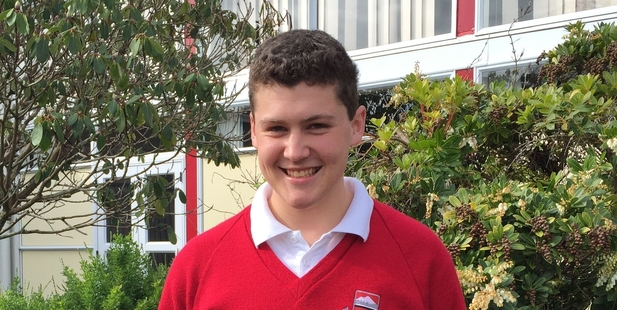 Caleb Gibbons is a very polite young man, according to his bosses at Stratford New World, Dan and Rebecca Harris, as well as one of the Romeo Award judges who noted how polite he was when checking their items out.
When Caleb was named runner up in the Best Service Person Youth category he was unaware as he wasn't at the awards night.
"It was the same night at the school ball," says the Stratford High School student. "But I found out quite soon as a friend Facebooked me."
He says he enjoys his part-time work at Stratford New World, as he works with "an awesome group of people who make work really enjoyable".
Caleb says there is a real focus on customer service at the store, as they want customers to come back again and again. His boss, Rebecca, received the award on his behalf and says Caleb is a fantastic young man
He recently won first place in the Foodstuffs Taranaki region Checker of the Year competition so he is certainly a winning staff member.
Caleb is thankful to Dan and Rebecca for being great bosses, as well as his workmates who make the job fun.