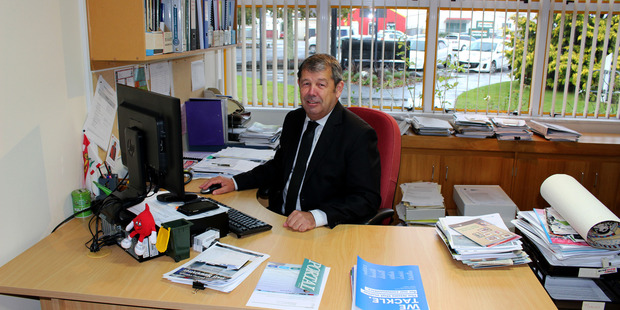 Stratford will be going to the polls this October, with 15 candidates vying for the 10 seats at the Stratford District Council table.
Nominations closed at noon on Friday with current mayor, Neil Volzke, set to continue in his role for another three years after standing unopposed.
In the 2013 elections Neil, who has been wearing the mayoral chains since 2009, faced an election battle against Tony Milham.
Neil won that battle by a landslide victory, collecting 2,522 against Tony's 390 votes.
While Tony isn't standing for mayor again, he is still seeking election, as one of ten candidates fighting for the six urban ward seats.
The other urban ward candidates are current councillors Jono Erwood, Alan Jamieson, John Sandford and Kelvin Squire along with newcomers Gary Ammundsen, Peter Dalziel, Rawinia Henderson, Gloria Webby and Brian Tipler. Brian has served as a councillor in the past, serving three terms in the rural ward.
The rural ward has a total of five candidates standing with four seats available. Of the current rural ward councillors, only Graham Kelly is seeking re-election, meaning there are a guaranteed three new faces to appear at the council table in October.
Graham is joined by four other candidates, with Grant Boyde, Rick Coplestone, Kevin O'Brien and Keryn Walsh all seeking a place at the table.
Mayor Neil Volzke says he is pleased to see a "great range of candidates seeking election," and adds it is now down to voters to make sure they have their say on election day.