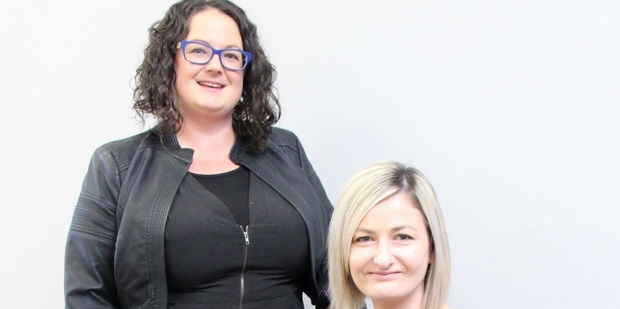 The definition of a muse is a source of inspiration for a creative artist.
Kim Gernhoefer and Leah Macdonald, are turning their muse into a creative outlet, with the opening of Muse Hair and Beauty on Broadway.
With more than 30 years' combined experience in the hairdressing and beauty industry, the business partners say opening a salon together was a natural progression. When it came to location, it was always going to be Stratford.
"Our friends and family are here so we wouldn't want to start our business anywhere else," says Kim.
"Opening a business here in Stratford means we can follow our passions while still having the flexibility and freedom to be with our families," Leah says.
The pair, who have worked together in the past, say Muse Hair and Beauty will offer their clients the whole package.
"We both have young children so we understand how busy people's lives are. We wanted to be able to offer our clients the convenience of hair and beauty all in one" says Kim.
Offering their clients the highest quality products and service is important to them.
Kim is the only Stratford stockist of the Goldwell hair product range, and Leah is the only beauty therapist in Stratford to be using the Nimue advanced skin treatment range.
"These product ranges are ones we have tried and tested, so we are confident we can produce the best results for our new and existing clients," says Leah.
Kim says as the pair are excited for their existing clients to see the new salon and are looking forward to welcoming new clients to Muse Hair and Beauty too.
We are both looking forward to this new venture and sharing that with the Stratford community.
Kim acknowledges all the colleagues that she has worked with in the past, and says every person she has worked with she has learned something from.
Leah says both their families have also been really supportive as the pair work to get ready for the grand opening.
We couldn't do this without the strength and support of our families. We are so grateful to them, in particular our husbands who have done a lot of the renovation work in the new store.
The pair are also grateful to Kim Henry from Stratford ITM for her interior style advice and to Anita Haami for her support as the pair set up the store.
Muse Hair and Beauty will be opening on Wednesday, August 17.
Keep an eye on next week's Stratford Press for details and opening specials. Keep up to date with everything happening at Muse Hair and Beauty on their Facebook page.