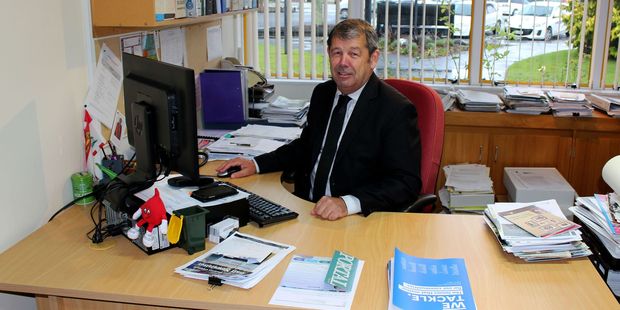 "Call it what you like, it is amalgamation by stealth."
Mayor for Stratford District, Neil Volzke says the Local Government Amendment Bill was a hot topic at the Local Government New Zealand annual conference last week.
"At conference a strongly worded remit to vigorously oppose the bill in its current form was passed with 97 per cent support. There is definitely a lot of genuine concern from mayors and councillors across the country regarding the Bill. It does nothing good for small councils like Stratford."
Neil says the direction of this Bill was already hinted at a year ago.
"When the hapless Local Government Commission's attempts to amalgamate councils were democratically thwarted in other parts of the country, the then Minister Paula Bennett said at last years conference she was 'sick of counting Mayors' and told us a change of tack was on the agenda along with new legislation."
Neil says while the minister has now changed, with Peseta Sam Lotu-Iiga taking on the role in December last year, the promised new direction has not changed.
"The Prime Minister confirmed that during his address to this years' Local Government Conference."
The Local Government Act 2002 Amendment Bill (No 2) was introduced to Parliament last month, and public submissions on the Bill closed on July 28. The aim of the Bill is to improve service delivery and infrastructure provisions at local government level.
If passed, the Bill will enable the Local Government Commission to create Council Controlled Organisations (CCOs) without consultation and without the agreement of council or the community.
The mayor says the Stratford District Council has made a submission on the Bill and has asked to speak to the parliamentary select committee on the submission.
"We have nothing against CCOs; they are a common thing, but their creation must be a council decision and not forced upon us," says Neil.
Neil says the proposed changes will "undermine local democracy" by changing the decision-making ability of locally elected members, placing these decisions with a non-elected outside organisation.
It will remove the direct accountability for elected members on how council assets are managed, he says.
"Top of the list for CCOs would be the management of roading and water services. If this was to happen in Taranaki it would be devastating for a small council like Stratford, as it would remove so much of our core business.
Currently roading makes up 38 per cent of our overall expenditure, add to that another 20 per cent for all water services it makes a total of 58 per cent expenditure to be removed from our direct control.
The real question then arises, would we remain a viable organisation. It makes a mockery of the democratic process when the Local Government Commission is given the power to come in and create a CCO to manage a community's assets without councils agreement or a community poll, especially when, to add insult to injury, the legislation says no elected member can be appointed to the proposed CCO's. This is a farcical situation," says Neil.
Neil calls the proposals "ideologically driven," and says while it has been promoted as being a one size fits all solution for local government in New Zealand, "nobody has shown us clearly what the actual problem is".
There is a large amount of evidence from other parts of the world that says centralisation is not working well and advising against it.
"The Minister citing Auckland as a shining example of how good local government can be is far from convincing for most people."
Neil says the Stratford District Council has no objection to working with other councils or parties for the good of the community.
"Shared services, which bring mutual benefits for all parties, are a concept Stratford District Council has actively supported.
Right now there are in excess of 50 shared services successfully happening in this region, all of which bring benefit to our ratepayers, by reducing costs and improving efficiencies across the board. It is a model that works well in Taranaki where councils work well together.
"Our regional model does not give rise to all the establishment costs of CCOs and avoids all the ongoing overhead and administrative costs associated with them."
He says it is ironic that in a local government election year a Bill is being put through parliament that puts local representation at risk.
The Bill ignores one important fact, says Neil.
"It is a widely held view that community decisions are best made by local people with local knowledge, a vie which this Bill is tossing out of the window".