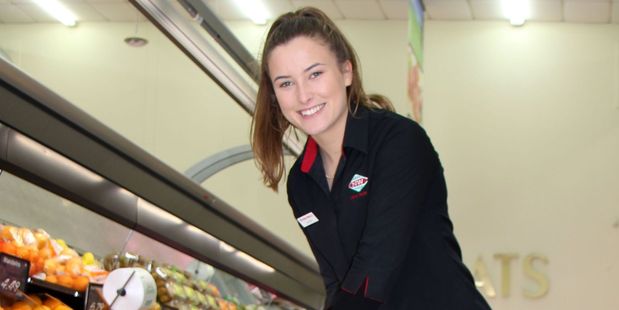 Hard work and talent on and off the hockey turf has made Alice Otterson's dream come true with a scholarship to Rider University, New Jersey in the United States.
Alice has been offered a sporting scholarship to join the university's hockey programme and an academic scholarship to complete her studies in Health Sciences.
Alice (18), who left New Zealand on Tuesday morning, says she has been playing hockey since she was six.
"When I was at Toko Primary School a friend of mine's mum coached the team and encouraged me to join. I have loved it ever since."
Alice's talents on the turf were soon discovered and she has played for Taranaki representative teams since she was 11. This year she was selected for the Central Districts Under 21 team.
While she plays primarily in defence, Alice's abilities often has her playing in positions all over the turf when playing in the CMK Stratford A women's hockey team.
Alice says she always had dreams of gaining a scholarship to a university in the United States and she worked with an agent to gain exposure.
"Agents help develop profiles on you as a player so that scouts for the schools all over the world can see your skill set."
Rider University was a top choice for Alice.
"It was really important for me to find a school that caters to me academically as well as with my hockey".
Alice says the hockey team at Rider University seem like a great team "and with a husband and wife pair as coaches it seems like a real family environment which I am looking forward to joining".
As well as having the chance of taking her hockey career to the next level, Alice says she is excited to be living so close to New York city.
"I can't wait to get a chance to explore the city and check out the sights like Rockefeller Centre."
To save up for her big move to the US, Alice has been working for Dan and Rebecca Harris at Stratford New World after graduating from New Plymouth Girls High School last year.
"While we are sad to see Alice go, we are really proud of her. This is a massive achievement and we wish her all the best," says Rebecca.