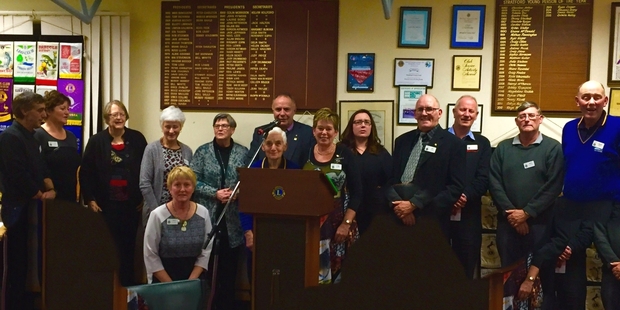 Last month a new board for the Stratford Lions Club was inducted at a changeover ceremony led by Leo Danz, visiting from the Kaponga Lions Club.
New president, Lynn Rogers, has chosen the theme for the 2016/17 year as being "100 per cent community," and says it is an appropriate theme as the centenary of Lions International will be celebrated in 2017.
To celebrate the centenary, a Legacy Project is being investigated. We were pleased to receive three suggestions for possible Legacy Projects from the community and one has been chosen for further consideration.
Made possible by the support of the local community, changeover is also traditionally the time for end-of-year donations with the Foodbank and Marire being major recipients. As always the club is keen to see these donations benefit the local community.
We look forward to a busy year with our usual projects and also providing assistance to the youth of our community who are pursuing educational and sporting achievements.
Social events are in full swing and another Murder Mystery evening held recently was a great success. A number of members also attended Sister Act at TSB Showplace in New Plymouth.
Being a Lion is a rewarding way to assist your community.
If you would like to join, give Pat Moore a call on 06 765 6136.