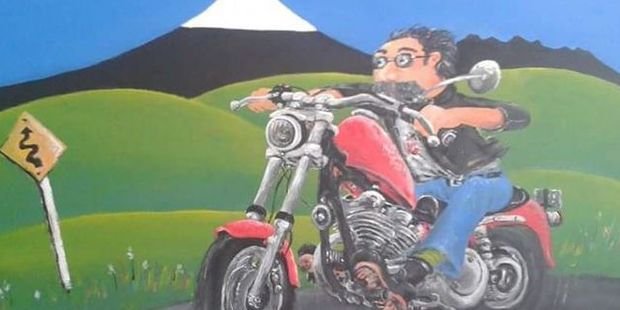 A new exhibition opens at The Village Gallery, Eltham, on August 1.
The title Disparate Visions explains the exhibition well. The two guest artists come from different genres, and their work will combine to produce an exhibition worth viewing.
Dave Adlam is Taranaki born and bred and has lived most of his life in the district. Two years ago he moved to Marton where he is in the process of converting a property into a museum/art gallery.
Dave is a self-taught artist who paints pictures of the things he loves: cars, motorbikes and the mountain. He paints in acrylics on canvas and his style could best be described as nave.
Dave has exhibited his works at other galleries in the district and this will be his fourth exhibition. He says his grandkids are his biggest fans.
Ngaere Bennetts is another Taranaki local who is currently living in Eltham. She is an eclectic artist whose work incorporates many mediums. She enjoys taking everyday objects and incorporating them into her mixed media work to create texture and visual interest.
She loves to recycle and upcycle items and is inspired to use these materials to create one-of-a-kind art pieces.
Ngaere likes to think that her work helps others to see objects differently and encourages them to incorporate these objects in their own art.