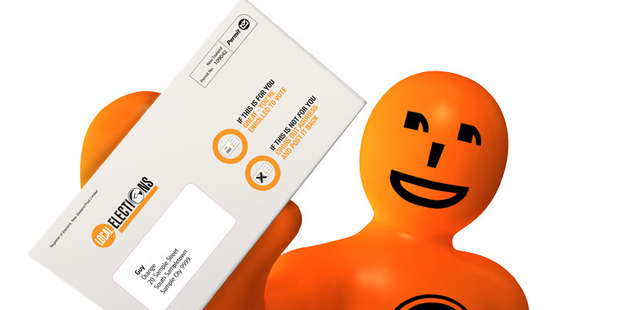 With nominations for council now officially open, two more candidates have stepped forward seeking election as urban ward councillors.
Brian Tipler has been a councillor before, serving three terms representing the rural ward. After a break for some years, he says he is ready to once again represent the community at the council table.
Peter Dalziel says while he hasn't served as a councillor before, he brings more than 40 years experience in the banking industry, as well as currently serving on two boards - the Stratford Business Association (as chairman) and Tutaki Youth Inc.
Both candidates say they have clear issues they want to highlight in their campaigns.
Brian says he wants to see Stratford become more accessible for people who use mobility scooters or have disabilities.
"The footpaths are terrible in places. It makes it hard for people to get out and use the local facilities. The shops can't survive if people don't use them, and people can't use them if they can't get to them."
Peter Dalziel says the future of businesses in Stratford is an important issue.
"The district is a great district, but it could grow and develop more. We need to help business owners in the area by working with them on promoting the place and ensuring people continue to want to visit, live, work and do business here."
Brian says developing the walkways around the town is a project he is passionate about.
"A friend and I did the eastern side of Stratford on our scooters recently. It was great. It would be nice to have more walkways in Stratford though so people can enjoy the area more."
Peter says he thinks council projects such as the Future of Broadway discussion offer exciting possibilities.
"My philosophy is clear. Good tenants are not going to be willing to accept crappy old buildings. We need to revitalise the look of the main street to attract new, sustainable tenants. We have some great businesses in town already, but we need more and we need fewer empty shops.
Brian says while he foresees some differences when it comes to representing the urban ward as opposed to rural, people are generally the same.
"The roads are better in town though, and there are more people. It is still the same issues generally though. People want low rates and a council which works well".
Brian says having lived in the district all his life, he knows it is good and wants to make sure it stays that way.
Peter says he and his wife Margaret love the area.
"Having lived in various parts of the country as well as overseas, we bought our land here more than 12 years ago, knowing it was where we wanted to settle. Since moving here five years ago we have loved every moment as it has a great community feel to it."
Given the appeal of the area, Peter says he was stunned to learn that the district has had a net growth of just 90 people in the last 10 years.
"I was concerned when I read that. We need to promote the district to encourage people to come here. We need more visitors, more residents and more investors. I think council has a strong role to play in promoting the district to a wider audience to help ensure Stratford thrives in the future."
Brian says Stratford has much to offer people.
"Although sometimes we need to look at how we spend the money. I don't agree with how much has been spent on the library development. You can just as easily read a book at home. You don't need a fancy building for that."
Having retired from sheep and beef farming, Brian says he would be a full-time councillor.
Having a business, Dolly's Milk, near town means Peter spends much of his day talking to customers and says this means he is easily accessible to people who want to have their voices heard at a local government level.
"I hear a lot of great things about Stratford, but I also hear about the areas people are worried about. It is important councillors listen and make sure they are representing the people who have voted for them."
Brian says one thing he is sure the majority of ratepayers don't want is amalgamation.
"I farmed for many years out Tututawa way. People in New Plymouth wouldn't even know where that was and they certainly wouldn't understand what people living there needed."