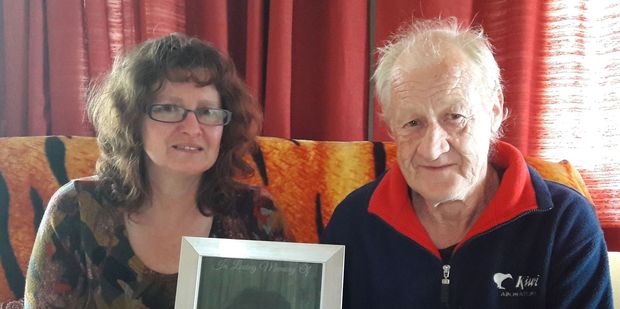 While the gates of Eltham's E-Kai Community Garden have been temporarily closed, it won't be long before the gardens are brimming with fresh produce again, says founder Howard Hughes.
"After my wife Janice and I found ourselves in a position of needing the food bank to get by, we promised ourselves that once we were able to, we would give back."
Therefore five years ago the couple founded the community garden as a way to support the Eltham Food Bank, growing produce to support the food parcels. Sadly, Janice passed away five months ago and Howard says the garden had to be temporarily closed.
"There have been rumours floating around that the garden is closed for good but I want to assure people we will be up and running again, in memory of Janice."
With the goal of having a flourishing garden before Christmas, Howard says he aims to be back in the garden by next week, raising the garden beds.
"It's a bit cold at the moment for the vegetables to grow so we are going to put work into deepening the gardens and adding top soil."
Howard gets help in the garden thanks to the Department of Corrections which allows people to complete their court ordered community work in the garden.
Howard says many of the workers use the skills they learn to create their own gardens at home and return to the E-Kai garden to volunteer after their community work is finished.
"A group of them even came to Janice's funeral which was so nice."
Howard says the hardest worker in the E-Kai garden was always Janice, who every week would drive around to all the pensioner addresses in Eltham and drop off parcels of produce.
"It is going to be tough getting back into it without Janice, but I know this project was so close to her heart."
Howard says it is also important to reopen the garden for all the supporters and sponsors who have been behind the project. "E-kai garden is completely run on sponsorship and donations and it is important to me that the sponsors see the project continue to produce positive results in our community."
He adds that he was blown away by the support from the South Taranaki District Council and local sponsors during the temporary closure of the garden. With the reopening of the garden Howard says he is in need of someone who can commit to helping him out on a regular basis. "It would be great to find someone who is community minded, ideally with some gardening experience, and is willing to volunteer two days a week."
If you are interested in helping Howard out two days a week at Eltham's E-Kai Community Garden call and leave your contact details with the team at the Stratford Press, (06) 765 5471.