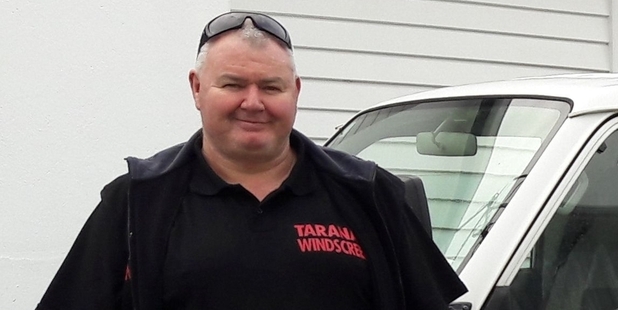 "I love the Stratford community, this is the best place I have lived," says Mike Nelson, owner operator of Taranaki Windscreens.
Mike established Taranaki Windscreens in Stratford in April after moving to Stratford from Auckland earlier this year. "With the rising house prices in Auckland, my family and I were looking for a change. We have friends here in Taranaki so we thought why not?"
Mike says after a brief visit over Christmas, the family were blown away by the welcoming nature of the Stratford community and quickly made plans to move.
Mike, who is a panelbeater by trade, has over 15 years experience working with windscreens and says he wanted to establish his business Taranaki Windscreens with a point of difference. "Traditionally to get a windscreen fixed you have to drop your car off to a workshop. Taranaki Windscreens is a mobile service, I can come to you wherever you are in the region."
Mike says he does both private and insurance work and repairs, and it isn't just limited to windscreens.
"Mirrors, side windows, if it's glass on your car I can replace it."
Mike says as people have such busy lives his aim was to provide a service that causes as little disruption as possible, "whether you want me to come to your home or fix your windscreen in the carpark of your workplace, I am happy to help".
As he works Taranaki wide, Mike says an added bonus of his job is getting to see so much of Taranaki every day.