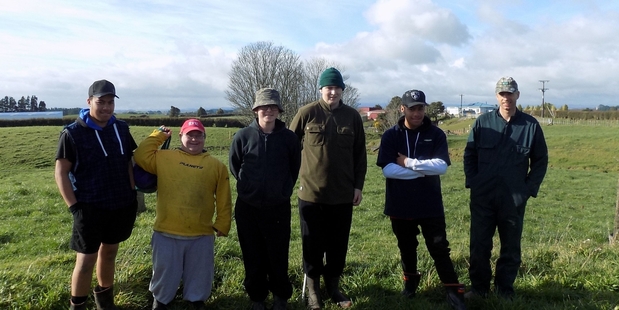 Taratahi Agricultural Training Centre ran a STAR (Secondary Tertiary Alignment Resource) course in Term 2 which ran one day a week for 10 weeks.
This involved two students from Te Kura O Ngaruahinerangi School and three students from Stratford High Schools Special Needs Unit.
A practical programme was tailored to meet the needs of these students which involved building a fence and learning how to connect a water trough.
This programme is available for students from Year 11-13 and is offered throughout the school calendar year. Students enrolled in STAR can gain four to six credits towards their NCEA in each STAR course.
To learn more about Taratahi in Taranaki there will be a free taster day on July 21 for anyone over the age of 15 to come along and have a look.