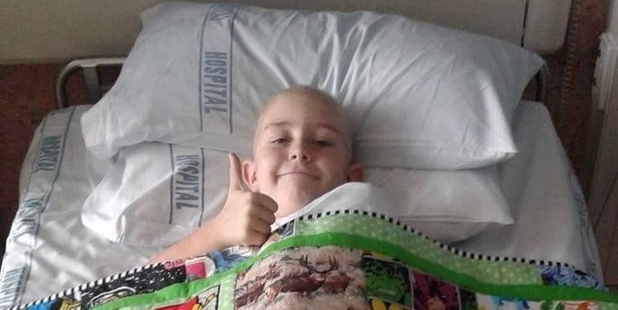 Melissa Dagg says she and her family think Campbell Robertson is a "super kid" who is currently fighting a massive battle.
Campbell is currently undergoing chemotherapy at Starship hospital, having been diagnosed with Burkits lymphoma, a rare and aggressive form of cancer.
Wanting to do something to offer some comfort to Campbell, Melissa made him a "super quilt" to have with him while he undergoes his treatment at Starship Hospital in Auckland.
"I have merely sewn it together and configured the pattern," she says, adding she is very grateful to Maudette Brown of In Stitches. "She not only donated fabric, but also embroidered Campbell's name and quilted it onto the backing at no charge." Other people also donated fabric, says Melissa, who describes the quilt as containing "a lot of love".