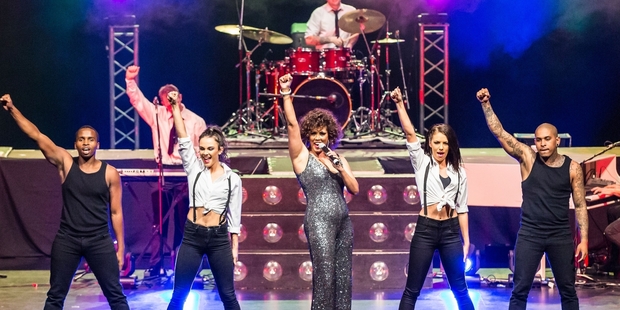 I Wanna Dance With Somebody, One Moment in Time, I'm Every Woman,
I will Always Love You.
Does that list of songs get you wanting to dance?
If you are a Whitney Houston fan, or simply love great music, then you will be thrilled that The Greatest Love of All: The Whitney Houston Show is coming to New Plymouth this August.
Currently taking the world by storm, this tribute show played just a few North Island locations back in 2013 and is now back in response to what the promoters describe as an overwhelming demand.
This production, featuring the impeccable vocal talents of South Africa's Belinda Davids, is a beautifully crafted tribute to one of the world's most revered singers.
Accompanied by a full band and dancers, Davids performs more than two hours of Whitney Houston's best loved pop hits live on stage.
Belinda, who was born in Port Elizabeth in South Africa, began performing professionally at the age of 14.
Her voice is similar to Whitney Houston, a singer who Belinda says was her personal idol.
Belinda says Whitney was her inspiration when she began her career at 14, and she hopes audiences will enjoy the tribute show.
"I want people to come and remember Whitney when she was at the top of her game and when she was fabulous."
The Greatest Love of All: The Whitney Houston Show. Wednesday 10 August, 8.00pm. TSB showplace.