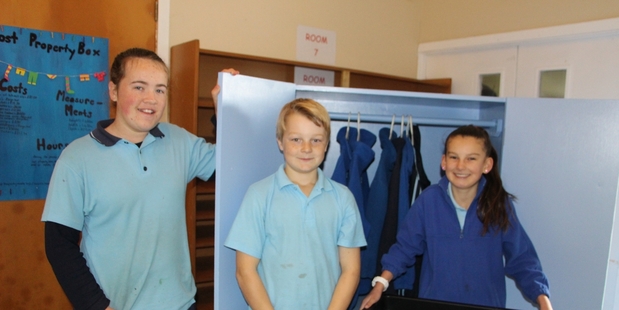 what do cars, space, dinosaurs and mini-putt courses have in common?
if you are lucky enough to be a pupil at Ngaere school then they are just some of the cool ways mathematics has been part of the curriculum this term.
principal megan england says holding a whole school maths expo at the end of term two was a way to showcase the subject as a curriculum area, and to dispel the attitude that maths is just about text books.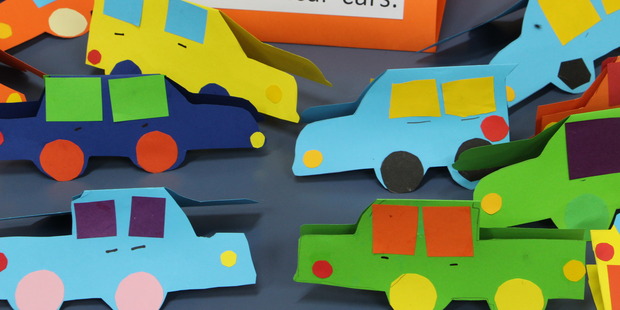 kayden white (11) says he enjoyed the process of working on work for the maths expo.
"i like maths, the way numbers and shapes are balanced and you can work with them to create things."
each class teacher was given free rein to bring maths into their term topic, so while rooms 3 and 4 used dinosaurs for their inspiration, rooms 1 and 2 focused on cars, room 5 used maths in their waste audit and room 6 did their work around the topic of space.
some pupils designed mini-putt courses as part of their work on angles and measurements, with the top design by 12-year-old breeze moeller-smith to be built "for real" next term. her design used the shape of a jelly bean for inspiration and she and her fellow pupils will enjoy playing mini-putt at school later this year in the full-size version.
another project was designing a new lost property cupboard, and again the winning design was selected to be used. the winning group, consisting of nicole pitcher (12), hamish boyes (11) and claudia parker (12), was built in time for the end of the term.
"the old cupboard was really ragged and needed replacing," says claudia. her group worked out what space would be needed for each type of item.
"we knew shoes would need to be stored at the bottom of the cupboard on a shelf, but they needed less space than jumpers or jackets to be hung up."
nicole says they measured the space where the cupboard would go to ensure it would fit.
"our original design was too tall, so we adjusted it."
hamish says he thinks their design won, "because it was well priced and we had planned it all out well".
having all the work on display in one area meant pupils and their whanau could explore the topic as a whole, says megan.
"they can see what others had done and as a lot of the displays are interactive they can extend their learning even more."
see our photo album online for photographs of work by the ngaere school pupils: www.stratfordpress.co.nz