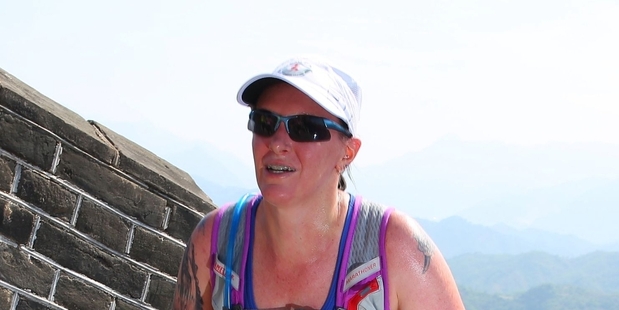 Running 42.2kms is a feat in itself, but add 5164 stairs as part of the course, and you are talking about one of the toughest marathons in the world, the Great Wall Marathon in China.
This year, a former Stratford woman, Amanda Craig, challenged herself to complete this gruelling race and says she loved the experience and would recommend others to give it a go. Amanda was one of the 2444 runners who laced up their running shoes and braved the 30 degree heat on May 21 to compete.
Amanda says the race started with a 5km climb to get to the wall itself (much of the course is made up of steep ascents and descents, making the touch course even tougher for participants).
"I managed to utilise my strength here and pass a number of other runners."
Amanda is no stranger to tough challenges. The personal trainer and swim instructor has completed a number of stair climbs in Australia through the years.
The wall section of the race measured 3.5km, but Amanda says it was so congested, "it took me an hour to get across. It was worth every minute though".
After the wall, Amanda then followed the route through local villages for 26kms.
"This was just as rewarding as going over the wall. The residents lined the streets and the kids all waited in anticipation for the crazy runners to go by. They waved their hands for high fives, performed dances, asked for signatures and gave gifts of flowers and drawings."
The course then took runners back to the wall to head back in the opposite direction. Amanda says while her experience in stair challenges means she doesn't normally struggle with steps, "this far into a marathon they are definitely not enjoyable".
It took a lot of mental strength, she says, to keep going "while all around you competitors were dropping off".
The final 5kms was downhill, and Amanda says it was "a breeze" compared to the earlier stages. "It was so nice to stride out and pick up some pace for the first time in hours."
Amanda's aim had never been to obtain a personal best in this marathon, but rather to soak up the experience. This, she says, she did by walking some of the sections and paying attention to her surroundings.
Amanda spent 10 days in China and says she was able to enjoy plenty of tourist attractions as well as the gruelling race, citing the silk halls and terracotta warriors as being some of the highlights.