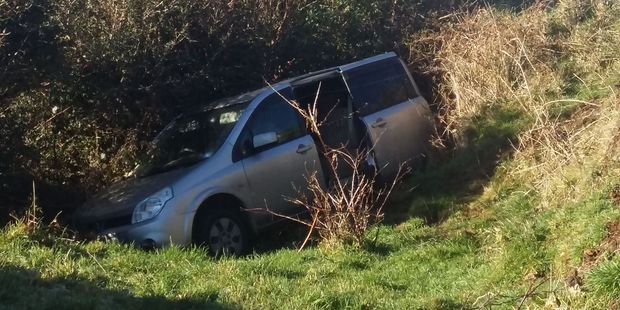 It was a lucky escape for a young family on Monday morning on Opunake Road when the car they were in skidded off the road, through a fence and into a paddock.
Thanks to the driver travelling slowly, and all four children safely strapped into their correct car seats, no-one needed to go to hospital.
The children ranged in age from four to two months and enjoyed a look through one of the fire trucks while they waited for their Nanna and Dad to arrive to pick them and their mum up.
Police and ambulance responded to the crash, as well as fire brigades from Kaponga and Stratford.
Deputy Fire Chief Dion Howells said this was the second accident they had attended in the past few days on the same stretch of road, and he reminded people of the need for caution on roads in this icy winter weather.