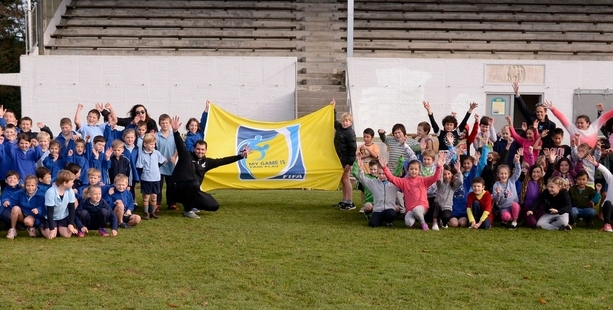 "Football is a great way to get kids active and teach them the values of working as a team," says Troy Savage, describing the inspiration behind hosting a football festival at Taumata Park, Eltham on Wednesday morning.
One hundred and twenty pupils from Ngaere and Eltham primary schools attended the football festival, participating in a range of activities, developing their football technique and general skills.
Troy, who earlier this year attended a FIFA Grass Roots course in Auckland, says as part of the course it was required that he host a skills day to share what he had learnt.
"There are a lot of talented players in Taranaki with so many opportunities to grow. But we need to start developing pupils at the grass roots level."
Kathryn Pick, principal of Eltham School, was impressed with the football festival.
"It was great for our kids to be involved in a variety of football activities and was also a fantastic way for the pupils to mix with kids from another school," she says.
Kathryn adds that Troy knows the pupils from Eltham School as he runs different programmes with the students several times a week, "so they were all very eager to spend the day with Troy on Wednesday".
Troy says the festival was able to go ahead with the support of Eftpos Specialists and the Cricten Trust.