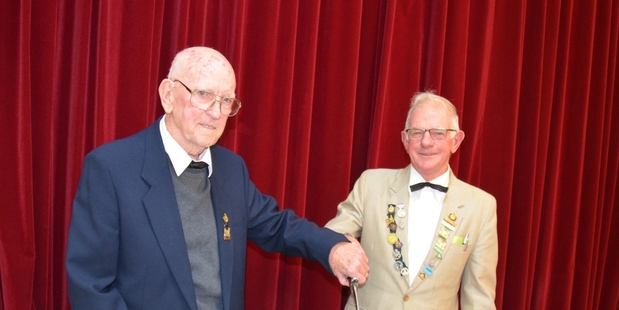 Members of the Stratford Savage Club celebrated their 70th jubilee on Saturday night.
Rangatira of the club, Len Hotter, says the group meet every second Saturday of the month at the Senior Citizen's Hall in Stratford to share their love of entertainment with each other.
"It's about promoting and enjoying all types of entertainment," he says. He is always happy to hear from people wanting to find out more. To celebrate the jubilee, club members got together for a fish and chip supper and an evening concert. featuring a wide range of items, from an accordion to puppeteering on stage.
The honour of cutting the cake went to Dennis Aagard, the oldest member present.
To find out more about the Stratford Savage Club, call Len on 06 765 5436