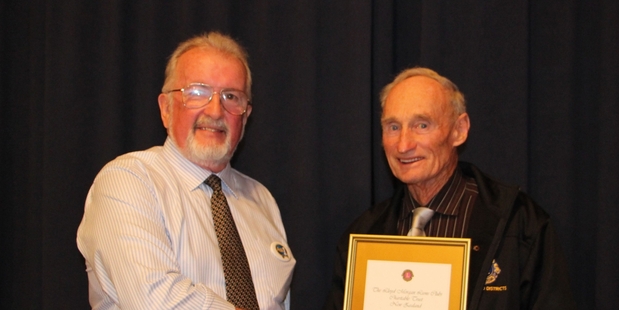 Neville Cleland (right) received an Honoured Recognition award from the Lloyd Morgan Lions Clubs Charitable Trust from outgoing president Jeff Morgan at the Club's AGM held last month.
Jeff says the award recognises Neville's outstanding efforts in the organisation of the annual Chateau to Plateau Ride and his many years of dedication to the Toko Lions Club, of which he has been a member for 40 years.
"Without Neville's enthusiasm and drive, the Chateau to Plateau would not be what it is."
Nicky Macdonald-Wells, president of the Toko Lions, says Neville is an awesome man, who has served his community quietly for many years.