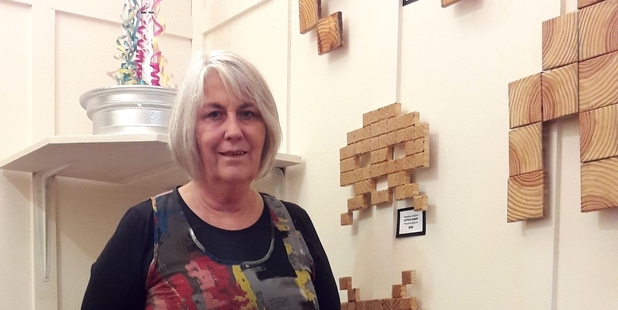 "I wanted to provide an outlet for emerging artists to share their talents with the community," says Sue Hogan, describing her inspiration for opening Stratford's newest art gallery, The Landing Gallery.
Situated above Sue's art shop Verdigris, The Landing Gallery was officially opened last month.
"We had more support for the opening of the gallery then we could have ever imagined. The community really got behind us."
Sue says she believes there are a lot of talented artists and artisans in the Stratford and surrounding communities who deserve the opportunity to share and sell their work.
"I hope that this will give them the confidence to pursue their creative expression and approach other galleries to display their work too."
The Landing Gallery will host monthly exhibitions which are open to anyone to submit their pieces for display.
The gallery does not take any commission on sales but the artists are invited to give a gold coin donation for their exhibition space, which goes towards the upkeep of the facility.
"I'm not running this as a business. I just want to provide a creative hub that everyone can use. It is informal, friendly, warm and above all free to come and view."
The Landing Gallery is open Monday-Friday 10am-4pm and Saturdays 10am- noon or any other time by appointment. For more information about getting your work exhibited at The Landing Gallery see Sue at Verdigris on 304 Broadway Stratford.