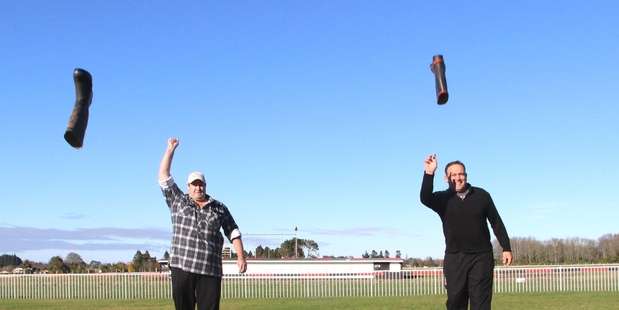 This year's Farmer's Day Out Race Day at Stratford Racing Club is inviting people to give gumboot throwing a go!
Club secretary Helen Jones says they are holding three gumboot throw competitions during the day, "one for women, one for men and one for children as it is the school holidays".
There are prizes to be won, she says, "so it is worth coming along and having a go even if you don't think you will be able to throw the gumboot far".
Even if gumboot throwing isn't your thing, "there's lots of fun to be had at the race day," says Helen, who is hoping for some sunshine on the day.
"Last year it was pretty cold, we even had snow at one point, but this year the weather is looking good so far."
The Thursday, July 14 race day is free entry, and Helen says the Stratford Racing Club are looking forward to seeing plenty of people come along and enjoy the day out.
"Whether you are a farmer or a townie, come along and enjoy watching some great racing."