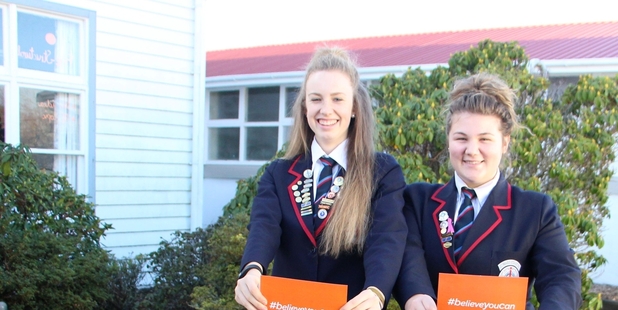 Megan Boyd spoke at St Mary's Diocesan School last Friday at a special assembly celebrating Sir Peter Blake Leadership Week.
Principal Fiona Green says the school celebrates the leadership week every year with an inspirational speaker. Megan is a lawyer with Hannam and Co Lawyers and Fiona says it was great for the girls to hear about Megan's journey to becoming a lawyer while also raising a young family.
"Each year we invite inspirational leaders from different fields to give the girls some motivation."
Fiona says the Sir Peter Blake Leadership Week is important to St Mary's Diocesan School "because his values, such as courage and perseverance, aligns with our school values".
As part of the leadership week year 13 students who have shown leadership potential in and outside the school were presented with a pair of red socks which they are allowed to wear with their uniform during the leadership week.
This week the school will also be participating in a Whakaaroaro visioning day where the students will look back at their journey and set new goals for the future.