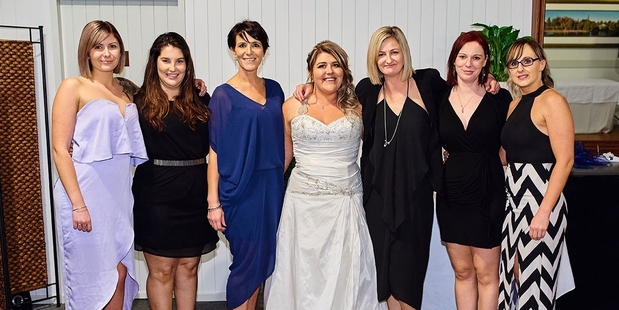 End of an era
This is the end of an era. Words can't express my mixed emotions. I am so sad to be leaving my team (family) but so excited for my new venture.
We have something incredibly unique happening at Revive. We definitely aren't just work colleagues, we are a family. I have said to the girls, to think of me opening Hello Gorgeous as an extension to Revive. (It just happens to have a really long corridor that sees you walk through Stratford to get to!)
28 years of hairdressing on the main street of Broadway, with so many wonderful memories and stories told.
I just want to thank Nicole and Courtney, and all the girls for being 100 per cent supportive (but sad).
I'm so very proud of each and every one of the girls, watching them grow into the most amazing, strong and independent women.
To Nic and Courts, thank you for embracing mine and Tony's new adventure.
Your support means so much to both of us.
This isn't good bye to my team, this is "I'll see you on Fridays at Malones!
To all the wonderful clients and friends that come into the salon. I'm sure I'll bump into you around town. I feel so very privileged to be a part of this amazing and supportive community.
DANI MCQUAY (AND TONY).
Help please!
How many of you have lots of these wooden coat hangers 'hanging' around in your wardrobe ... no longer needed as you have so many wire hangers now. We will take these off your hands immediately as we want to use them for a fundraising venture, and are surprised at how hard they are to find.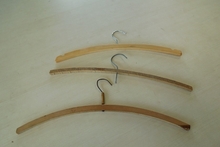 If you can drop them into the Cancer Society Support Centre in New Plymouth, 71 Lorna Street, or would like someone to collect them, give the office a call on 06 757 3006.
Thank you.
LISA GRIGG
On behalf of the Stratford Daffodil Day Committee
Call for more LionsAs outgoing president of the Toko and Districts Lions Club, I would like to take this opportunity to thank local residents for their continuing generous support of the club. It is through this support that we are able to contribute to local and indeed international projects.
However, a concern is that to continue this work we need to attract new members and to that end would welcome any enquiries from the community regarding Lions membership.
Come along to our monthly meeting - be our guest at dinner - and experience the fellowship and pride that "Lionism" brings.
Once again thanks for the support!
JEFF MORGAN