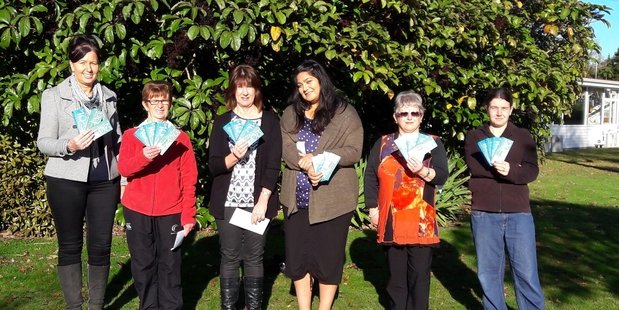 Lauren Darrah, secretary of the Stratford Business Association, presented 10 lucky winners with SBA vouchers on Monday morning.
The 10 had all filled in nomination forms for the Stratford Press-sponsored Stratford Business Association Romeo awards. They were automatically entered into the prize draw.
Lauren thanked everyone who filled in a nomination form recognising service received from individuals in the Stratford district. The awards evening is set to be a great night out for everyone, she says.
The winners are Margaret Goble, Glenys Brechin (representing Helen Brechin), Leigh Caskey (representing Mark Caskey), Aotea McCann, Lynette Dombroski and Danielle Langlands. Wendy Walker, Laura Butler, Lisa Bewley and Tayler Burgham were also winners.