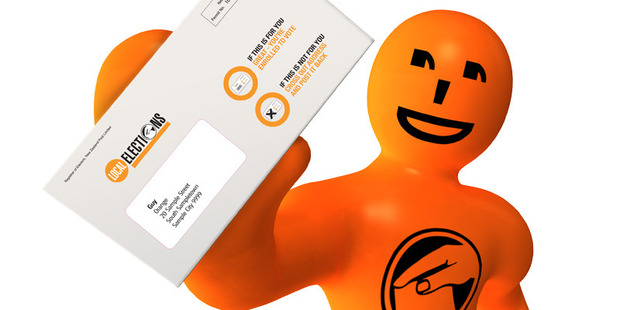 Two more candidates are putting their names forward for the local body elections this week, and both of them cite the importance of family in their decision to stand.
Rawinia Henderson and Keryn Walsh have both confirmed they are seeking a seat at the Stratford District Council table in the October election.
Rawinia, who will be standing in the Urban Ward, says one of the issues she is passionate about is that of family.
"From new parents and young families to the elderly, I believe we need to listen to the voices of our community and ensure we are caring for them and for their future."
Keryn Walsh is standing in the Rural Ward and says having lived in Pukengahu for all but one year of her life, "I went to Auckland for a year over 30 years ago, hated it and moved straight back to Taranaki," she knows the importance of good support for rural families.
"The Rural Ward isn't just farmers. There are also a lot of people who live rurally on lifestyle blocks or farmlets, there are young mums who can't afford town rents, so live out in the country but then feel isolated. We used to have dances in the local halls, things happening for people to meet other people. We need things like that to make Stratford a place young families want to settle in and stay."
Keryn says having been a rural delivery driver for NZ Post as well working as a postie in Stratford, she knows what people in the community want.
"They talk to me, I have been to their homes and see their lives. I am accessible and that is important in a councillor."
Rawinia, who has also lived in the district all her life, "I came here at six weeks old with my grandmother," says owning her business Junk in the Trunk in Stratford means she meets and talks with a lot of people on a daily basis.
Standing for Council she says, was a response to having heard "the call of the people".
"By that I mean not only Mori and Pkeh but all the cultures that make up the our community".
Keryn says the timing was right for her to stand for election this year.
"I have experience in serving on committees and working within the community. I am currently president of the Pukengahu Hall committee, and have been treasurer and secretary for the Pukengahu Hall social club for a long time. I have volunteered for a range of groups and charities and know the importance of working together within a group to achieve the best outcome for the community."
Rawinia says she has experience of governance from being on a range of committees as well as serving on the Midhirst School board.
"My experience from being on committees such as the school board has given me the knowledge I need to best represent the community I love."