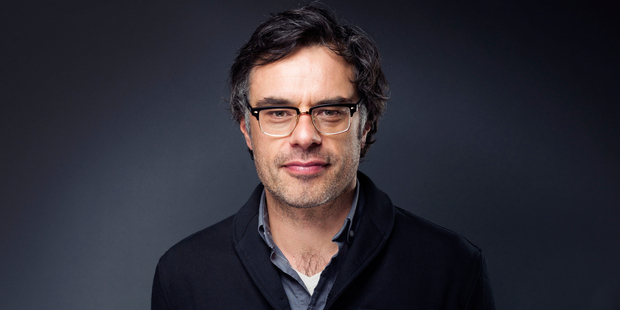 Jemaine Clement is "the horriblest of them all," or at least, Fleshlumpeater is, the character he brings to life in Spielberg's The BFG.
In real life however "he's just a really nice man," says his father, Robert Clement.
While Jemaine has found fame on the big screen, his father is also quietly making his mark on the world of cinema in his own way.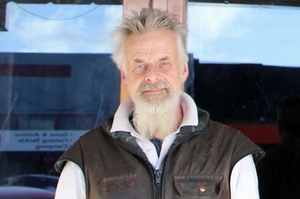 A stained glass artist who lives a quiet life in Midhirst, Robert has just completed a commission for the TET Kings Theatre in Stratford.
The old movie theatre holds an important place in New Zealand cinematic history. In 1927 it was the first to screen a 'talkie' as movies with sound were first known.
TET Kings Theatre manager, Barry Milner, says old photos show the theatre originally had three panels of stained glass in place above the main doors but at some point in the 1940s or 50s they were removed and no trace of them has been found.
In preparation for the theatre's centenary, Robert was asked to design a new three panel piece to help return the theatre to its former glory in time for the celebrations next year.
Barry says the cost of the work was paid through the proceeds of the King's Emporium, "which is great, because everyone buying a book from there has helped us to get these beautiful windows installed". The project, says Barry, was first thought of a few years ago.
"Rod Trott instigated this, and we asked Robert to draw up the plans, but sadly we couldn't get the funding, so the plans went on the back burner. It is thanks to the King's Emporium that we have been able to get it over the line now."
"It was an honour to be asked," Robert says, and he enjoyed having an artistic free reign with the project, focusing on art deco designs to match the times the movie theatre was built in.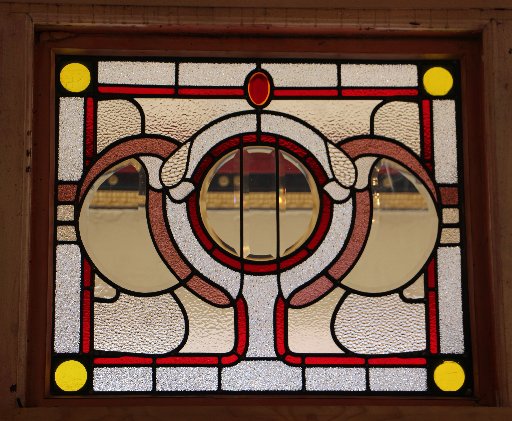 "It is a beautiful theatre, and it is a place we should treasure."
Robert says he is a self taught stained glass artist.
"It's been about 30 years now that I have been doing it."
He settled in his Midhirst studio about seven years ago.
"I live and work there. It is a nice place, I can be alone and get on with my art."
He's not always alone in the studio. Jemaine visits when his schedule allows.
"But he doesn't like a fuss, he just wants to get on with things and be himself".
Robert would love to take his famous son to a showing of a movie in Stratford's theatre.
"It would be quite funny wouldn't it, if we went to see a movie he was starring in, and we went to see it in the place where my stained glass is at the entrance."