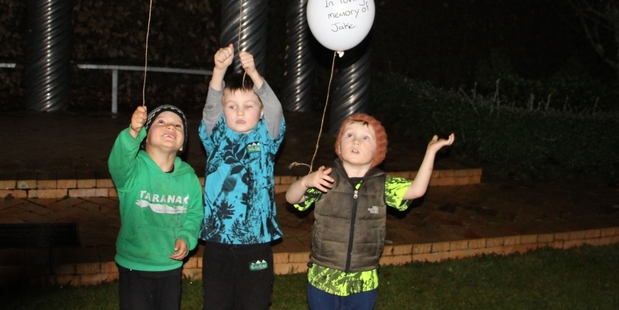 Family, friends and whnau of the tamariki at Top Kids Stratford joined together for a puanga [Matariki] celebration last Thursday.
While bad weather meant a kai cooker had to be used instead of the planned hangi, the weather didn't spoil the fun.
Children performed a waiata before the kai and balloons were released into the night sky, each balloon inscribed with a message to a loved one who had passed on.
During the evening children were able to have their faces painted, as well as paint a plate to take home as a lasting keepsake of the evening.
Hilary Bourke, centre manager of Top Kids Stratford, says Puanga or Matariki was traditionally seen as a time of abundance, and with plenty of food in the storehouses it was a time for singing, dancing and feasting.
For more pictures from the evening, see this week's photo page in our print edition.